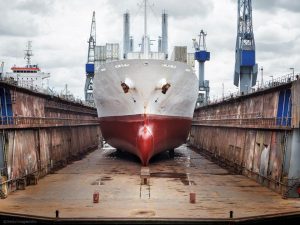 Today's megatrends shift the way we do business. Population growth, urbanization, rising living standards impact global steel consumption.

Steel production from virgin resources is cost intensive, while it leaves a strong environmental footprint. Steel can be easily recycled from end-of-life ships. In dry docks ships can be safely recycled in compliance with EU and international regulations. Ship recycling is circular by nature; the more ships are recycled, the more steel can be obtained.

We established a consortium with partners from steel industry, ship industry, waste management, universities and others, in order to help develop ship recycling in Finland. Finland offers safe and technologically advanced ship recycling, for example in Raahe.

Download our brochure for more information.
Download brochure